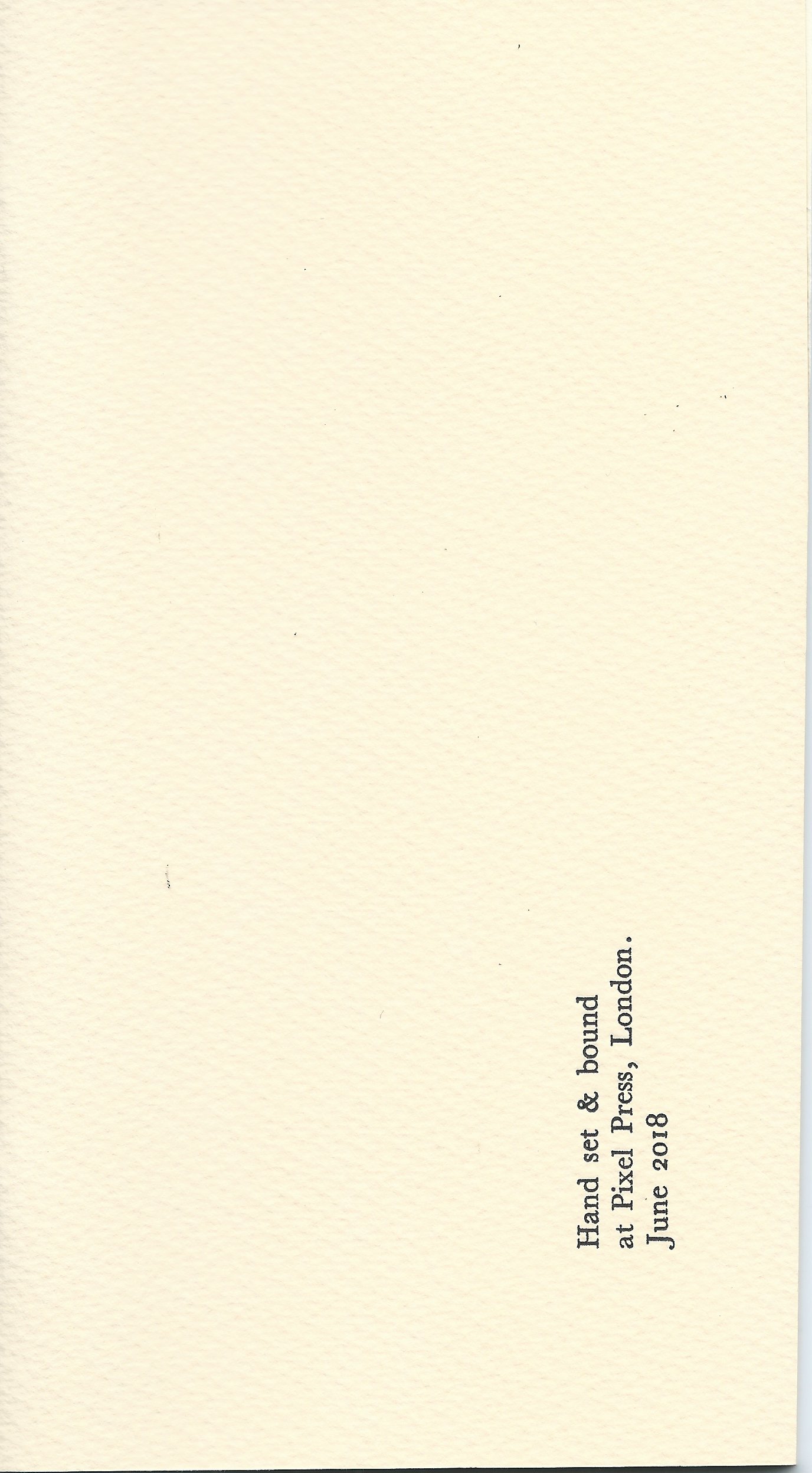 In collaboration with Pixel Press, a letterpress studio in London, I printed and assembled a small book of poems about the death of the heart.

In fact, I should have called it The Death of the Heart, but instead I called it Funeral. Writing and making the book was a ceremony honoring the death of love.

It was printed in a limited run of 100 copies.